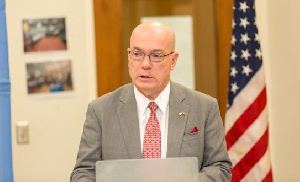 United States Ambassador Robert Porter Jackson has expressed surprise at the granting of refugee status to the two former Guantanamo Bay detainees in Ghana.
According to him, he got wind of the new status of the two Yemenis last week when the Minister of Foreign Affairs and Regional Integration, Shirley Ayorkor Botchwey, announced it in Parliament.
Ambassador Jackson made this known on Monday while addressing some journalists in Tamale.