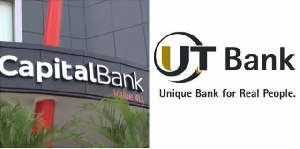 Some former workers of defunct UT bank and Capital bank, are demanding the payment of their End of Service Benefits (ESB) and severance packages, seven months after the collapse of the two banks.
According to them, even though there have been discussions with the Joint Receivers—PricewaterhouseCoopers(PwC), on their ESB and Provident Fund(PF), they are yet to receive any cash.

In all, about 1,200 workers were affected after the two banks collapsed.
GCB Bank has since absorbed about 400 workers from the two banks.

This means an estimated 800 workers have been left off the labour force to seek for new employment opportunities.