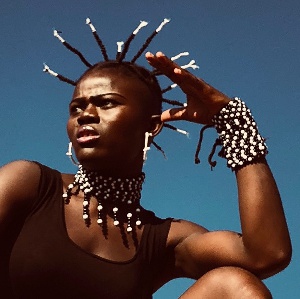 Sat, 20 May 2023 Source: GNA
Ghanaian sensational Afro Pop singer and songwriter, Noella Wiyaala says the annual Vodafone Ghana Music Awards (VGMAs) has become solely for artistes in Accra.
She said the awards, which is supposed to recognise the efforts of musical talents nationwide, had become Accra-based and honours artiste in the nation's capital.

Wiyaala in an interview disclosed that the popular music award scheme's outline of criteria for the selection of nominees, had led her not to participate in the awards thus her inability to submit entries.

The singer and songwriter was named Most Promising Artiste in Africa, Revelation of the African Continent, and winner of the 2014 All African Music Awards (AFRIMAs).
The award criterion, Wiyaala noted, required that one's songs be aired on every radio station in the capital, which is not possible for her due to her linguistic preference.

Wiyaala collaborates on campaigns against child marriage, child poverty, health, and sanitation with UNICEF Ghana and the Ghanaian Ministry of Gender, Children, and Social Protection.
Source: GNA