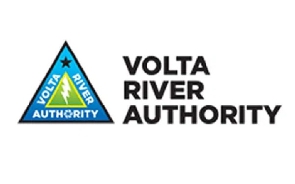 The need to institutionalize creativity and innovation in the work of the Volta River Authority, VRA for it to be abreast of current trends has been highlighted.
At a Roundtable Panel discussion in Accra, on creativity and innovation as part of activities towards the 62nd anniversary of the VRA, the Chief Executive of Authority Emmanuel Antwi-Darkwa said the Authority has been traditional in the way it operates, therefore adjusting to new trends is critical in a rapidly competitive energy market.

For decades, the Volta River Authority, VRA was the sole producer of electricity for the country.

Presently, it has about 14 competitors who are also generating power.

The competition continues to pose an existential threat to the Authority.

For it to remain the market leader, Mr Antwi-Darkwa said the power producer cannot continue business as usual.

He urged the workers to remind themselves of the overarching objective of sustaining operations and this can only happen when they all embrace new ways of doing things.
"The world has changed and we also have to change. We have been traditional in the way we do things, COVID-19 has taught us a lot of things and we need to adapt to need trends."Mr. Antwi-Darkwa stated.

He emphasised the importance to leverage on the data that is generate in the Authority's operations to enhance its relations with stakeholders and service delivery.

"We invested in ICT, and we need to take advantage of that, and innovation must create value for the Authority. We have to innovate in a way that will reduce our cost. We also need to reduce waste. We have to lead by example, especially from management." VRA CEO said.

CEO of Phyto-Riker Pharmaceuticals, Madam Theresa Randolph spoke about processes and tools in innovating and getting complacency after innovation.

The MD of absa Bank Ghana, Madam Abena Osei Poku said it takes deliberate effort by leadership on an innovative journey to get workers buy-in to build a culture of creativity and innovation.

Advisor to the Chief Executive of VRA, Dr. Stella Agyenim-Boateng said adjusting to new trends will help to improve VRA's operations and service delivery in a rapidly competitive energy market.
"VRA has been the benchmark in power generation and we must embrace new things to continue to lead"

A second-panel discussion deliberated on enabling innovation through a transformed human resource management system.

So, the authority says creativity and innovation are the anchor for sustainability.

Impliedly, they cannot continue in a business-as-usual mindset as innovation is change that will unlock new value for the Authority.