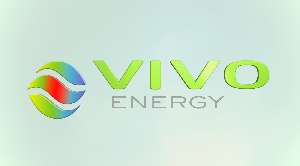 Vivo Energy Ghana in collaboration with its transporters on Wednesday organised a health-screening programme dubbed "Fit to Drive Road Safety Campaign" for commercial drivers at the Tema Station.
The drivers were educated on the importance of road safety screened in hypertension and diabetes, which according to health professionals, were basic occupational health risk factors to reduce traffic road crashes in the country.

Mr Ebenezer Faulkner, the Managing Director, Vivo Energy Ghana said the campaign was to sensitise commercial drivers to regularly check their health status before driving to avoid any unforeseen crashes.

This, he explained was critical because road accident was accounting for more deaths than diseases in the country and it was prudent for all especially authorities to pay attention to the issue and intensify measures to curtail it.

He said Vivo Energy in collaboration with the National Road Safety Commission (NRSC) and other road safety stakeholders, would continue to educate and provide the needed tools and logistics to drivers to ensure that innocent lives were saved on the roads.

The Executive Director said statistics showed that 2,076 people died in road traffic accidents in 2017, that is, eight people less than 2,084 people killed in 2016, adding that, out of the number, 8,080 involved were commercial vehicles 8,877 private vehicles and 3,487 motorcycles.
He explained that reasons attributed to the menace by health professionals were the failing health of drivers such as hypertension, diabetes and their complications including strokes, heart attacks and increased fatigue.

Mr Faulkner expressed concern about drivers who resort to self-medication instead of periodic medical check-ups at approved health centres, which posed health risk to them and the passengers.

He stated that Vivo Energy Ghana had the vision of becoming Africa's most respected energy business, and this would be achieved through a conscious effort of touching the lives of every Ghanaians through their people-centred community investment initiatives.

Mrs May Obiri-Yeboah, the Executive Director of NRSC, said road crashes according to the World Health Organisation, was a public health issue and encouraged the drivers to obey road safety rules to avoid any crashes.

Mrs Obiri-Yeboah encouraged drivers to rest after long hours of driving because it helped them to rejuvenate their energy and continue with their journey.
She stated that the Legislative Instrument 2180 of road safety mandated all drivers to undergo a refresher course to upgrade their knowledge and be abreast with latest development in the sector, adding that, the Commission would soon start with the education.

Dr Bernard Okoe Boye, Member of Parliament for Ledzekuku Krowor said blood pressure was a time bomb, which did not come with symptoms unlike fever and urged drivers to go for regular check-ups and check on their diets.

He mentioned stress as the major cause of hypertension, urging all and sundry, especially the drivers to have time for rest to improve their health.