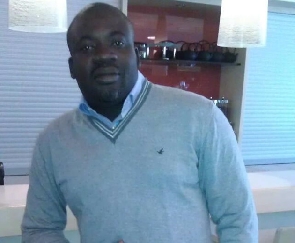 Brong Ahafo RFA chairman Raphael Gyambrah feels his outfit should have received more than the 100 PUMA match balls distributed by the Ghana Football Association.
This week, the Football Association announced each regional body would get 100 balls from kit manufacturers PUMA.

But the distribution has been described as inequitable.
''All the 10 regional FAs are to share the 1000 PUMA balls and I can confirm that we have received our 100 PUMA balls. The only challenge we have now is that if you put Bono Ahafo into perspective per the data we have now we are close to about 400 clubs – that is Division Two, Division 3, Women's football clubs and Juvenile football,'' Gyamebrah told Sunyani-based Nimdi3 FM.

''We are so close to 400. I don't want to show disrespect to other regions but if you consider the number of clubs in Greater Accra and Ashanti regions I think this should have been distributed by numbers.''