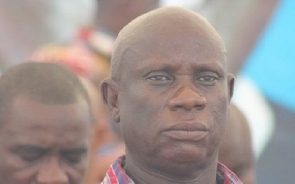 Nana Obiri Boahen, Deputy General Secretary of the ruling New Patriotic Party (NPP) has told Accra-based Asempa Fm that with or without ROPAA, the National Democratic Congress (NDC) is bound to be defeated in 2020.
"We do not need ROPAA to defeat the NDC in elections in Ghana. We have beaten them and we can still beat them with or without Ropal. Someone you are strategically stronger than you do not need a third party to beat him because he is your baby", he disclosed.

He claims the NDC in the 2012 elections implemented portions of the Ropal when it allowed some persons outside the country to vote which was revealed during the election petition hearing at the Supreme Court.

This he said never helped them after the NPP blocked all loopholes leading to their defeat in 2016 which they claim came like a rapture.

On Monday, December 18, 2017, the Human Rights Division of the Accra High Court ordered the Electoral Commission (EC ) to implement the Representation of the People Amendment Act (ROPAA)2006 (Act 699), which gives Ghanaians in the diaspora the right to vote, within 12 months.
Per the court order, the EC must operationalise the Act by laying a constitutional provision (CI) before Parliament to set out the modalities for the implementation of the Act.

In a judgment delivered Monday, the Court presided over by Mr Justice Anthony Yeboah, said the12 months grace period starts from January 1, 2018, and it is to enable Ghanaians in the diaspora to vote in the 2020 elections.

Nana Obiri Boahen indicated that the NPP is prepared for it adding that it is however a determinant of electoral victory for the party which is already ahead of the NDC even before campaigns for 2020 begin.