An Assistant Commissioner of Police (ACP) of the Nigeria Police Force appeared startled by the assault a Ghanaian police officer meted on a woman carrying a baby in a banking hall.
The incident, a video of which has since gone viral, involves Lance Corporal Godzi Frederick Amanor of the Accra Regional Police Operations Unit.

He was captured brutally assaulting one Patience Sarfo, a customer of Midland Savings and Loans at Shiashie after her request to withdraw her total savings of GH¢270.

The officer has since been arrested with investigations begun.

But upon watching the video, the Head of the Public Complaint Rapid Response Unit (PCRRU) of the Nigeria Police Force, ACP Abayomi Shogunle, took to Twitter to take a swipe at the Ghana Police Service.

"We will never do this in Nigeria," he tweeted on Friday.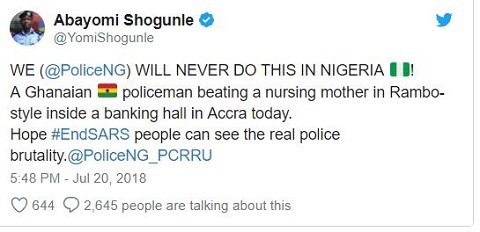 But his tweet apparently appeared not to have gone down well not only with Ghanaians but also with some Nigerians, who descended heavily on him with instances of brutality involving Nigerian police officers.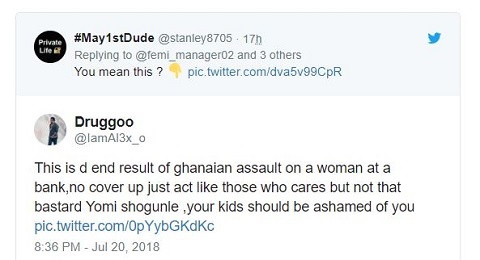 Others cited the swift intervention of the Ghana Police Service, insinuating there would have been a cover-up in Nigeria.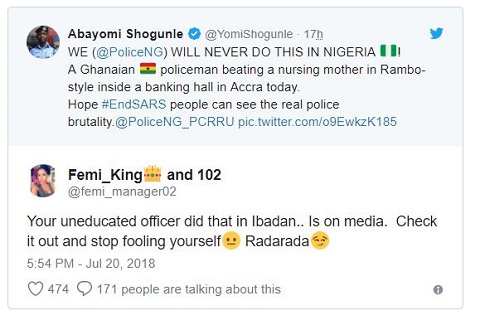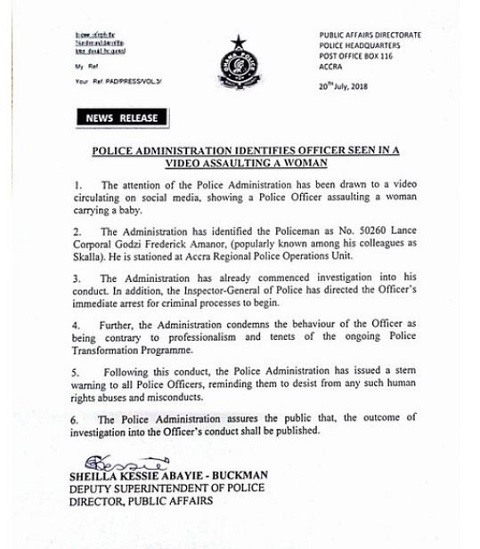 Meanwhile, Professor Cletus Dordunoo, a consultant, has called on all and sundry not to underestimate the Ghana Police Service as per recent events.

Speaking on TV3's New Day on Saturday, he said the police force of Ghana is one of the best in the world, especially when it comes to peacekeeping.