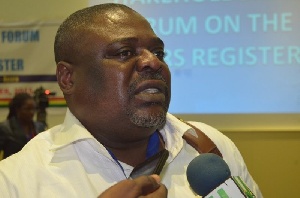 The outgoing National Democratic Congress (NDC) administration has promised to keep the incoming government on its toes regarding the numerous promises made to Ghanaians.
The incoming administration even before its entry into office has started receiving expectations from the general public on promises made during its campaign.

Among these campaign promises is the one-district-one-factory, one-village-one-dam, reduction in taxes as well as the restoration of teacher trainee allowances.

Speaking in an interview on 3FM's Sunrise Morning Show, Deputy General Secretary of the NDC Koku Anyidoho said the party will be a responsible opposition party.
''We intend to be a very responsible opposition but we are not going to sleep on issues from day one, we are going to put the feet of the NPP to the fire and the candle.

Let them provide the dams, the factories, let them restore the allowances, let them reduces the tariffs drastically, let them not go in for any new loans. Those are the things we will be putting to them so we need peace''.