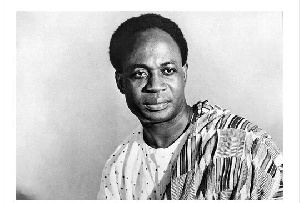 The Convention People's Party (CPP) has threatened to scrap the controversial proposal of August 4th as Founder's Day when they win political power.
This follows a desire by the Nana Addo Dankwa Akufo-Addo-led government to shift the celebration from the traditional 21st September to 4th August in recognition of the role the United Gold Coast Convention (UGCC) party played in the independence struggle.

But speaking to Class News, Communications Director of the CPP, Abdul Rauf Kadiri, said the date will be reverted to the original day when the CPP or the main opposition National Democratic Congress (NDC) wins power.
He said: "This decision is going to be contested and challenged when the CPP comes to power in future, and clearly this whole idea of Founder's day, it was the NDC that established it and the NDC didn't establish it out of ignorance, they were very clear, they knew why they did that so I believe even if the CPP doesn't come to power tomorrow and the NDC comes to power, because they are in tune with the history of our country, that decision is going to be challenged and it will be reversed and we want to also actually make it quite clear that there can be no Founders in this country.

"For example, when we talk of the foundation of Ghana, you cannot take it from the Aborigines Right Protection Society because if we are going into the history of the Aborigines Rights Protection Society, that society was formed to protect communal land. Now, the Ghana that Kwame Nkrumah founded which includes Northern Region and parts of Trans Togoland, was that the land that the Aborigines Right Protection Society fighting for? So NPP can go ahead with the move, but that move will be reversed. It would be challenged and when it's challenged we will succeed."