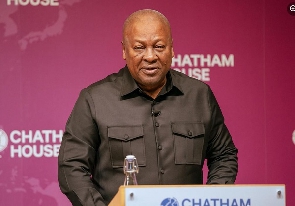 Former President John Mahama says Ghanaians are praying for the National Democratic Congress (NDC) to return and rescue them from the economic crisis caused by the inept Nana Addo administration.
He stated that unless Ghanaians rise and rescue the country from the hands of this family and friends' government, things will deteriorate.

At this point, we must rescue Ghana from the hands of this government of family and friends. A family is on the verge of destroying this country, and as Ghanaians, we must rescue it from their clutches.

He made the remarks while speaking to NDC delegates in Techiman North as part of his Bono East Region campaign tour.

He stated that the country belongs to the next generation and that if we don't find someone to save it, there will be no country for the next generation.
We require an experienced leader to lead the country. I've already been there. We witnessed what I did as president. I am not a newcomer. I have the knowledge. I have been to the Flagstaff House, where President Akufo-Addo is currently working as President. We must save this country."

He went on to say that the NPP peddled lues and encouraged Ghanaians to try them, which destroyed our economy.

He said the NPP slammed him and described him as incompetent but when they were given the nod, they failed to deliver on their promises.

"Experience is not sold in the market. We need experience and not experimentation. We can no longer allow someone to come and experiment with our country."