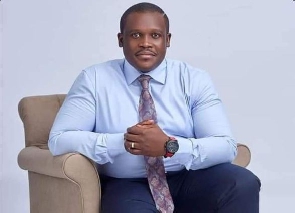 Member of Parliament for Ningo-Prampram Sam Nartey George has said Ghana's economy is gone beyond being broke to bankruptcy.
According to him, Ken Ofori-Atta has taken the country to a stage where the government cannot be bailed out and that's the difference between being broke and bankrupt.

Speaking on Good Morning Ghana show, he reiterated that Ghana could not be called broke but bankrupt. "…we are not even qualified to be called broke to be borrowed money, we are bankrupt. There is a difference between being broke and be bankrupt. If you are bankrupt, we can't bail you out and that's is where this delusional person has taken us to with the management of his economy. He still thinks that management of the economy is about wearing white and quoting the bible."

He said the finance minister should not be taken seriously as anything he says is not exactly what he does which includes his statement that there won't be a haircut, yet implemented it.
"Whatever Ken Ofori-Atta tells you; he means the opposite. He told Ghanaian people there will be no haircut and IMF. E are not just at the IMF, we are begging China, begging the Paris Club and begging everybody. That's how messed up we are," he added.

YNA/FNOQ