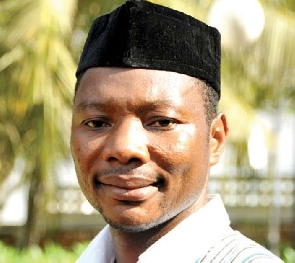 Former National Chairman of the People's National Convention (PNC), Bernard Mornah, has said pensioners are to be blamed for their challenges rather than the government.
According to him, the pensioner bondholders who are protesting to demand payment of their mature coupons and principals were warned about the finance minister but they still went ahead to have a meeting with same.

According to him, the pensioners were asked to meet so that they will not be on the premises of the finance ministry as part of efforts to convince the IMF about negotiations.

They held on to the picketing to meet with the finance minister and yet their requests have still not been met.

"[They] put a hold at that time when we were telling them Ken Ofori-Atta should not be believed," Bernard Mornah said in an interview.

Some members of the Pensioner Bondholders Forum have once again picketed at the Ministry of Finance over the government's failure to honour its agreement to pay bondholders after they were exempted from the Domestic Debt Exchange programme (DDEP).
According to them, every country holds pensioners in high esteem, but the case is different in Ghana.

Converged at the premises of the Ministry of Finance, the pensioners are wielding placards with different inscriptions on them.

The Forum also noted that they need their monies for medications and other financial obligation.

YNA/WA