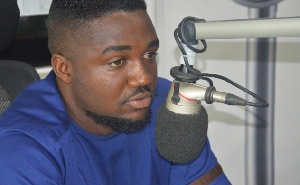 The Chief Executive Officer of A1 Bread, Godfried Obeng Boateng has revealed that he was chased away from the Central region by some local bread sellers.
According to Mr. Obeng Boateng, members of the Cape Coast Bakers Association and their distributors were uncomfortable with his decision to introduce A1 in Cape Coast and decided to chase his distributors away.

The Cape Coast Bakers Association in March this year claimed that A1 bread has a large market which covers both Accra and Tema and was therefore not welcome in Cape Coast.

According to the secretary of the association, Mimi Walker, allowing the bread in Cape Coast will mean destroying the already battling bakeries in the metropolis.

Speaking on Time with the CEOs segment on Morning Starr on Monday, the CEO of A1 bread told Host Francis Abban that he decided to move his business out of Cape-Coast after their protests.

He, however, stated that there plans to introduce A1 bread into other parts of the country despite the attack in Cape Coast.
Mr. Obeng Boateng also disclosed that the company sells over 60,000 loaves of bread in Kumasi and Accra on daily basis.

"I sell 30,000 pieces a day in Kejetia, and Accra too we do about 30,000," Mr. Obeng Boateng said.

A1 Bread has over 200 core staff and over 1000 sales personnel in Accra and Kumasi.

A1 bread became popular across the country after the CEO, who is a university graduate, was trolled on social media by famous actor John Dumelo for selling on the street in 2017.