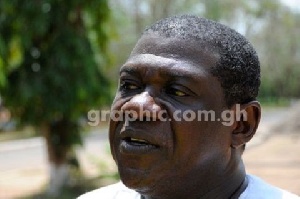 Former Boss of Narcotics Control Board (NACOB), Yaw Akrasi Sarpong, has charged on Marijuana (wee) smokers to petition the Ministry of Health for the legalization of Marijuana.
According to him, if their petition is heard by the Ministry of Health it will enhance quick decriminalization of wee in the country.

Marijuana, also known as 'cannabis', 'wee' or Indian hemp', is widely used in Ghana, despite being banned.

"If wee smokers in Ghana are facing any challenges with the banning of wee they should channel to the Ministry of Health to seek for authorization or approval for the ban to be lifted,' he told Kwame Tutu on Anopa Nkomo on Accra based Kingdom FM 107.7
He has, therefore, urged Parliament to hasten the passage of the Narcotics Control Commission Bill into law to decriminalize the use of Cannabis.

The Narcotic Control Commission Bill, (NCCB) 2015 when passed into law, will help Narcotic Control Board (NACOB) to properly combat illicit drugs in the country.