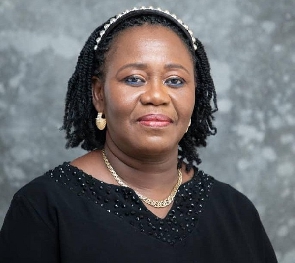 The Chief Justice nominee, Justice Gertrude Araba Esaaba Sackey Torkornoo, has stated that her position on the subject of LGBTQ+ is solely based on what the law says.
According to her, her personal beliefs and religious background are of little or no relevance when she walks through the corridors of the courtroom.

When she faced the Appointments Committee on Friday, May 26, 2023, she did not mince words in establishing her strong faith in God and active participation in the Christian faith.

On this tangent, the first Deputy Speaker of Parliament, Joe Osei Owusu, asked: "As a Christian and a lawyer, having indicated to us in a short while how you've managed these two, what will be your professional legal position and your faith position on the matter of LGBTQ and the position of the law?"

Her response was: "I've made it very clear that when I walk into court, all my thoughts are soaked in the law."

Justice Torkonoo intimated that she will follow exactly what the law says about LGBTQ+ and its related matters.

She also added that her personal and religious beliefs will not interfere in the running of matters that come before her.
Justice Gertrude Torkornoo has been appointed by the President to succeed Justice Kwasi Anin Yeboah who retired on May 24, after reaching the mandatory retirement age of 70 for justices of the Court of Appeal and the Supreme Court.

Watch the latest edition of BizTech and Biz Headlines below:







SSD/OGB