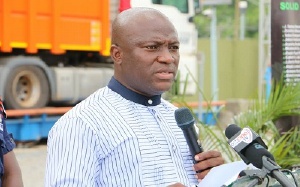 Mayor of the Accra Metropolitan Assembly, Mohammed Adjei Sowah recently stated that even though challenges remain, significant progress is being made to make Accra the cleanest city in Africa by 2020 in line with the government's promise.
He said that much progress is being made considering the key performance indicators (KPIs) on the sanitation situation in Accra.

Speaking earlier this week to Citi FM, Mr Sowah said, "So there are various indicators you use to assess the progress made so far and then you come to a conclusion whether you are making significant or slow progress. So far we have made significant progress."

But Ghanaians have generally reacted with doubt to his claim with many wondering whether or not the mayor lives in Accra.

"Which Accra?" one commentator wondered.

"I am not sure the Chief Executive lives in Accra. How on Earth? Accra is worse now," she another.
Review a few more below: