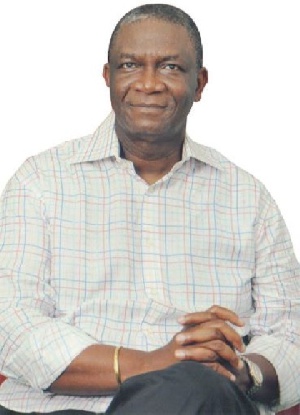 The widows of the late Member of Parliament (MP) for Ayawaso West Wuogon, Emmanuel Kyerematen Agyarko, have refuted claims that they are interested in his seat.
Their reaction was due to reports to the effect that they had expressed interest in his seat in parliament.

Lydia and Naana Agyarko added that they are currently in a deep state of shock as a result of his death, and are therefore not considering his position.

Some youth of the constituency, on Monday, 10 December 2018, presented a petition to officials of the New Patriotic Party (NPP) at the party's headquarters against Lydia Agyarko, who has decided to contest in the by-election.

They claim that the first wife, Naana Agyarko should be allowed to contest for the seat. Lydia however stated that she is at a loss as to why some people would want to do this to a family that is in mourning.
She added that she has been approached by some members of the party to consider contesting for the seat, but has always declined.

In her opinion, it will be best if everyone takes the bye-election to God in prayer.