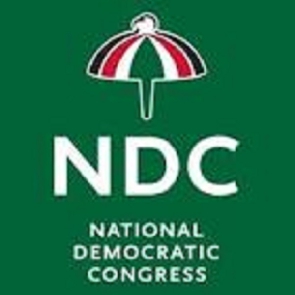 In response to alleged irregularities during the party's recent primaries, a youth group affiliated with the National Democratic Congress (NDC) in the Wulensi constituency of the Northern region has stated their intention to use the "skirt and blouse" voting strategy.
The group, known in the constituency as the Progressive NDC youth wing, held a press conference to express their concerns, claiming that their pre-election grievances had gone unresolved, casting doubt on the credibility of the election results.

The group specifically challenged the legitimacy of the declared winner and incumbent Member of Parliament (MP), Abukari Dawuni, alleging electoral fraud.

They warned that if the regional and national party executives did not adequately address their concerns, it would have consequences during the upcoming 2024 general elections.

Tifour N-yakpa Robert, secretary of the group, urged the party leadership to seek a peaceful resolution to the matter in order to secure the parliamentary seat's retention.
The secretary was adamant that presidential candidate former President John Dramani Mahama would win the 2024 presidential election.

He stated that if the concerns raised by the constituency are not addressed, the constituency's growth will be a mirage.

He emphasised that they would vote for a skirt and blouse' in the presidential and parliamentary elections in 2024.