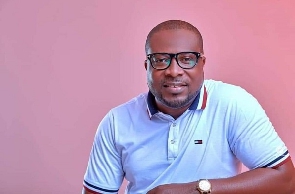 National Youth Organiser of the New Patriotic Party (NPP) has warned that young people who are members of the party will suffer if it loses the 2024 General Elections given that they would have no access to 'opportunities' such as jobs and scholarships when the party is voted out of power.
Speaking at the Tertiary Education Students' Confederacy (TESCON) Conference and Capacity Building programme held at Bolgatanga on July 29, 2023, Mr Mustapha noted he and his other youth organisers and the rest of the youth of the party will suffer if the party goes into opposition.

He, therefore, admonished them to work hard to ensure the party remains in power in order that they can benefit from whatever opportunities there are in Government.

"If we go into opposition, those that will suffer will be me, my commanders [youth organisers at various levels of the party] here and all of us the young people who are here.
"We are now looking for opportunities like jobs, scholarships and others. If the party goes into opposition, how are we going to achieve these? I believe that all of us here have the collective interest in ensuring that the New Patriotic Party remains in government," Mr Mustapha exhorted.

The programme was held to strengthen and equip the Tertiary Education Students Confederacy of New Patriotic Party(TESCON), the student wing of the party in the Upper East Region to work for victory in 2024.

Upper East Regional Youth Organiser of the NPP Salahu-Deen Musah Al-Khomeini stressed the importance of the programme in building the capacity of the TESCON in the various campuses of tertiary institutions for the victory of the NPP in 2024.