Your girlfriend is your girlfriend, invest in your wife - COKA sends cryptic message to NPP about Ashanti Region?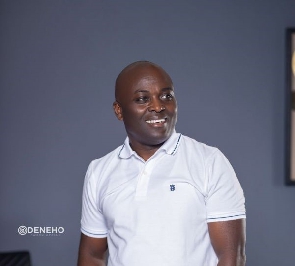 Top New Patriotic Party (NPP) member, Odeneho Kwaku Appiah affectionately called COKA, in a Facebook post appears to have sent a cryptic message to the current government led by Akufo-Addo to focus on the development in the Ashanti Region.
In an interesting post, the NPP stalwart makes an analogy of a married man investing in a girlfriend to the detriment of his wife.

In his post, he makes clear the need to empower the wife who will be there always rather than a side-chick whose stay in a relationship is not guaranteed.

"Whatever investments you make in your girlfriend; she will still be a girlfriend so when you buy Tico for her, buy a Land Cruiser for your wife. Stay with your wife, give her money and empower her because of tomorrow."

The concluding part of his comment makes it appear as though the wife in his message refers to the Ashanti Region while the girlfriend refers to the other voting areas accross the country.
"Ashanti is NPP and NPP is Ashanti," the post said.

Since the Akufo-Addo-led NPP administration took office in 2017, one constant concern of many faithful within the party has got to do with corresponding development in the region that gave the NPP enough votes to form a government.

Many believe the recent post of COKA is to emphasize the need for a deliberate focus on the Ashanti NPP so it could achieve the breaking of the eight agenda.