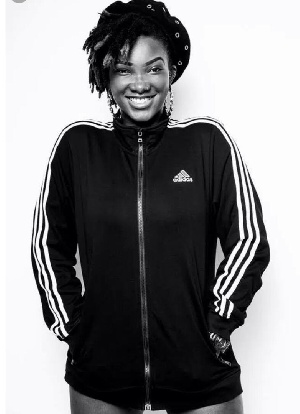 Artiste manager for sensational musician Ebony; Bullet, has stated his disappointment in Zylofon media for contacting and engaging in talks with his artiste Ebony behind his back.
Speaking to Abeiku Santana on Okay FM, Bullet said it was opportunistic of "those people" to have taken advantage of a mere twenty-year-old girl who had just begun to see some good fame and stardom under his direction and management.

He refuted 'bailout' claims and allegations that Ebony wanted to set herself 'free' from him.

The soft-spoken but widely commended artiste manager has questioned the motivation behind that move.

"Ebony will never have bad-mouthed me anywhere. She will never do that. They only tried to take advantage of the naivety of my innocent Queen. They will just paint flashy images for people under this circumstances to destabilize her loyalty to her Record… the Ebony I know will not do that."

But welcoming a Zylofon boss initiative to build a school in Ebony's honour, he said "I have respect for the Zylofon boss.
I respect that man. He is doing something great. What he is doing with the industry is something I want to do too if I had the means, but he has to watch people around him".

"He is a good man, I really respect him, but things must be done right".

He, however, was not happy about the attempts to compromise the loyalty of his artiste.

The Chief Executive Officer of Zylofon Media in a tweet expressing his condolences to Ebony said the artiste cried for a "bailout from him" and that there was the need for critical attention to be paid to Female artistes in Ghana.

His tweet sparked several debates and courted insults on social media because people thought the timing was wrong and the wording of the tweet was needless.


Ebony Reign died in an accident at Nyamebekyere near Mankranso in the Ahafo Ano South, a district in the Ashanti Region on Thursday.

According to the Ashanti Regional Police Commander, COP Ken Yeboah, her black Jeep collided head-on with a VIP bus from the opposite direction.



Her body and two other occupants who were in the vehicle with her have since been deposited at a local hospital in the Brong Ahafo Region.