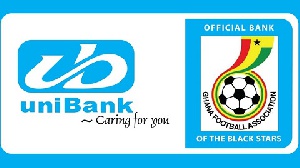 Indigenous Bank, uniBank has opened its various branches nationwide for business after the bank was temporarily closed Wednesday morning.
This comes after the widely-reported takeover of uniBank by audit firm-KPMG Tuesday.

All branches, especially within the capital were momentarily closed this morning, but management in a circular to customers of the bank, and posted on the portals of the bank a short while ago said: "Dear Valued Customer, This is to inform you that uniBank is now officially open for business. Please be assured that all depositors' funds remain safe and intact."

The Central Bank, as regulators, handed over managerial powers of uniBank to the audit firm, at least for the next six months, because the bank's "capital adequacy ratio (CAR) has fallen below 50% of the required minimum of 10% (i.e. below 5%)."
The development is coming on the heels of a recent botched agreement between the largest shareholders of adb, Belstar Capital, and uniBank.