2009 Under-20 World Cup winning squad has not been paid – Agyemang-Badu backs Sellas Tetteh's claims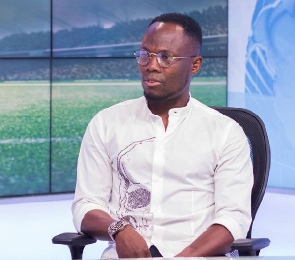 Former Black Stars midfielder, Emmanuel Agyemang-Badu has pleaded with the government to settle unpaid bonuses promised the 2009 Under-20 World Cup winning team.
Badu in a Facebook post stated that it has been 15 years since the achievement but the players and the technical team are yet to receive their promised reward.

The former Unidese man, who scored the winning penalty to claim the title for Ghana in Egypt, entreated the government to release the money due the team.

"I know the package the government did for us when we won the under 20 World Cup 2009 is 15 years but I'm pleading if they can do something about it to release the money to some of our colleagues and the technical team.

"We won't wait for anything to happen and come and pretend on camera. Please, hear us out. Thank you," he wrote.

Sellas Tetteh, who is down with an ailment, led Ghana to win the 2009 U-20 FIFA World Cup, beating Brazil on penalties. Ghana remains the only African country to have won the trophy.
He recently confirmed that the country is yet to pay him the promised $4000 after his World Cup achievement.

"I have been discussing with Kurt Okraku because since we, the technical team when we won the World Cup they didn't pay us any money," he told Sports Obama TV.

"They didn't pay us any money. There was a document for it. I went and discuss that with Kurt Okraku. At least they were supposed to give us $4000.

"As for the players their money and all those things, they were not paid anything. They kept it in an account for them. I have spoken to the people in charge and Kurt Okraku but he has been busy because of the World Cup. I will try and meet him and talk to him."

Watch the latest sports video on GhanaWeb TV








EE/KPE