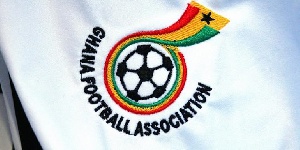 Ghana's Normalization Committee leader, Dr. Kofi Amoah together with his team are waiting for FIFA's response concerning Ghana's suspended Cup of Nations qualifier against Sierra Leone.
Ghana's Nations Cup qualifier against their West African neighbours was called off after Sierra Leone were slapped with an indefinite ban by FIFA for "government interference".

The government of Sierra Leone decided to remove FA boss Isha Johanssen as well as General Secretary Christopher Kamara for allegedly involving themselves in corrupt practices.

The situation forced FIFA to place a ban on Sierra Leone ultimately preventing them from honouring the game against Ghana.

Football enthusiasts have since been wondering whether or not the Black Stars will be awarded maximum points for Sierra Leone's failure to honour the game.

Madam Lucy Quist, a member of Ghana's normalization committee says they are waiting for a response from the World Football governing body having written for clarification.
"What we did was that we wrote to FIFA about the situation after we realized Sierra Leone were unable to honour the game," she told the media.

"So, for now, we are still waiting for FIFA to respond on that, as to whether we will be awarded all points or note that is up to FIFA. We wrote to them and they confirmed receiving it so we are now waiting for their response."

Ghana are currently third in Group F of the qualifiers with 3 points after two round of matches.



ideo=49286>