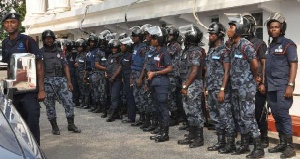 More than 450 security officers will be on duty for Ghana's 2018 FIFA World Cup qualifier against Congo on Friday at the Baba Yara Stadium.
This will comprise soldiers, police, firefighters, operatives from the National Security and Bureau of National Investigations (BNI).

Ashanti Regional Sports Director Richard Iddrisu confirmed this to the GNA Sports, after a stakeholders' meeting.
He said a team of medical personnel from the Komfo Anokye Teaching Hospital (KATH) and other para-medics would also be present to respond to any emergencies.

Meanwhile, 34,000 tickets had been printed for the match and said these would be sold in advance.