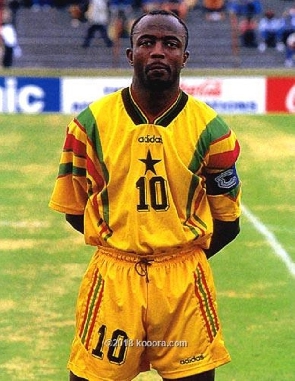 Former Black Stars defender Joe Addo has named Abedi Pele as a great leader and praised his ability on the pitch.
When asked about who he regards as the greatest captain in the Black Stars, Addo mentioned the legendary Abedi Pele.

In an interview with Joy FM, Addo revealed a few things that Abedi Pele did for his team mates during camping.
"There were things that Abedi Pele did that was overbearing to us. Even in a two vs two if he is on your team and you lose, you are in trouble. Abedi made sure we ate and did things on time which the players did not understand at the time but I think he was a great leader. He was the best player on the pitch as well. It was obvious."

He added: "Abedi was a great leader, best ever captain for me. He was trying to show us to be professionals but most people didn't get it. He was better than all of us."