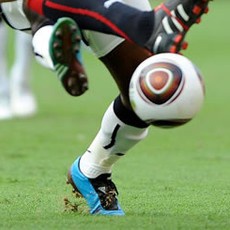 CAF has appointed referee William Agbovi to officiate this month's Championship of African Nations qualifier match between DR Congo and the Central Africa Republic.
Countrymen Dawood Brimah Yamdogo Ouedrago and David Agyin will assist him on the lines.

Daniel Nii Ayi Laryea as the fourth official.
Marcel Njipendi Kuotu from Cameroon has been assigned as the Match Commissioner for the match.

The match will be played between 16-18 October in Kinshasa.