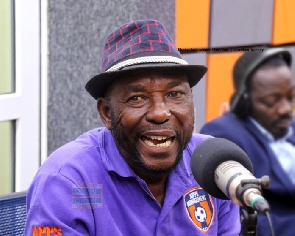 Veteran Ghanaian trainer, JE Sarpong has implored the Ghana Football Association [GFA] to check the ages of Ghanaian players.
His comments come after the Black Galaxies at the ongoing 2022 African Nations Championship [CHAN] in Algeria.

Ghana exited at the quarterfinal after a 2-0 defeat against Niger on Saturday.

According to him, the country's football governing body must ensure that all footballers used their correct ages at both local and international levels.

This, he said, would help coaches to know the weaknesses and strengths of their players and also devise means of managing them during international tournaments for their own benefit and that of the nation.
"The ages of our players should also be looked at religiously and holistically," he told Graphic Sports.

"This is because coaches will know how and when to use such players since the performance of aged players tend to slow down movement and cohesion in teams.

"Invariably, if overage teams are competing against relatively young teams, the difference is always clear. Speed, quickness, strength, agility, endurance and all key components of the game are easily complemented in game situations," he explained.