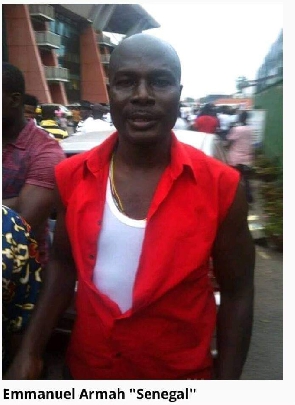 Ghanaian sports broadcaster, Dan Kwaku Yeboah has shared a funny story of how some harsh tackles from Armah Senegal on the legendary Abedi Pele in training sparked an unforgettable confrontation with coach Burkhard Ziese.
Dan Kwaku Yeboah recounted the fierce rivalry between Armah Senegal and Abedi Pele was very tough to the extent that the German coach had to wade in.

According to him, Black Stars defenders back then were very tough even at training and Armah Senegal was an example.

"Our old defenders were wicked. When coach Burkhard Ziese came at first, Armah Senegal would always give Abedi Pele wicked tackles," recounted Kwaku Yeboah.

He noted that the situation reached a point where Coach Ziese decided to intervene, urging Armah Senegal to tone down the ferocity of his tackles on Pele.

The coach's words were clear: "Soft tackles only, Armah."

However, Armah Senegal, known for his uncompromising style of play, responded with unwavering determination.
He expressed his view, saying, "If I play soft at training, then match too I will play soft."

The coach in response said, "You are crazy."

Click here to start the nomination process for the 2023 GhanaWeb Excellence Awards

Ghana's leading digital news platform, GhanaWeb, in conjunction with the Korle-Bu Teaching Hospital, is embarking on an aggressive campaign which is geared towards ensuring that parliament passes comprehensive legislation to guide organ harvesting, organ donation, and organ transplantation in the country.

JNA/KPE