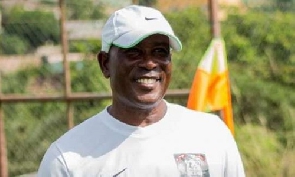 Dreams FC head coach, Karim Zito has said that he has an antidote to the mass player exodus that has bedeviled the Ghana Premier League and other local competitions.
Player exodus has been cited as one of the biggest problems of Ghana football as the top players in the league tend to leave the country in search of greener pastures abroad.

With many offering different solutions to the problem, Karim Zito in an interview with Kumasi-based Wontumi FM stated that he has the solution but won't share it for free.

"Where I am coming from, player exodus is the problem, so if anyone has an alternative, he can give to the clubs. For me, I have an antidote to player exodus but I cannot discuss it for free with anybody."

He also urged Ghanaians to rally behind the Black Galaxies in the ongoing 2022 African Nations Tournament in Algeria.
"We should all support the team. Everyone has his own way of assessing things, I predicted the Black Stars qualification to the World Cup and it came to pass and look at what is happening, we beat Benin, Nigeria to qualify for CHAN.

"Having defeated Nigeria to secure qualification to the CHAN, people still speak ill about our game. There are claims our football has been destroyed and if that is the case, how do we manage to beat Nigeria to qualify for CHAN?" he quizzed.

The Black Galaxies finished second in Group C to book their qualification to the knockout phase.