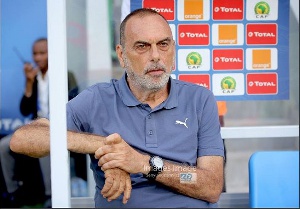 Outgoing Ghana coach Avram Grant believes his side's inability to defend set pieces at the just ended Africa Cup of Nations cost them the title.
Ghana were eliminated by eventual winners Cameroon at the semi-final stage in a 2-0 defeat- the opening was from a poorly defended free-kick.

They also conceded late on from a free-kick against Burkina Faso

''The set pieces really caused us. In the Egypt game we conceded, in the Cameroon game, we also conceded in the Burkina Faso game,'' the Israeli said.
"We could have avoided the set pieces, especially where they happened and that would have changed our story.

''The team showed great promise in the tournament, it's a young team and has a great future.''