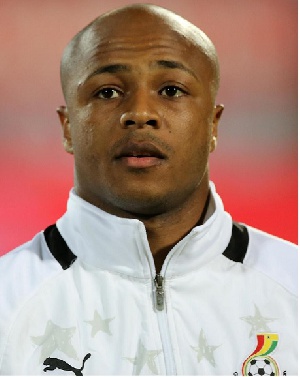 The Marseille talisman is unhappy that he will be missing the crucial encounter with PSG and suspects foul play over his yellow card against Lyon

Ghanaian winger Andre Ayew is upset over his inability to feature in the Olympique Marseille - PSG epic Ligue 1 clash at Parc Des Prince.


Ayew received a yellow card in the game against Lyon at Stade Gerland over the weekend which brought his accumulated cards to three, meaning he has been suspended for a match which coincided with the titanic clash.


The Marseille talisman could not hide his frustration and disappointment when he got to know that he will miss the fixture in which he scored last season.

"Arbitration was not good at all," Ayew ranted on French Football, insisting that he did not deserve to have been shown the card against Lyon.


"I think Flo (Thauvin) had a penalty there, I was not very far from the action. I made only one mistake in the game and the referee gave me yellow. He knows very well that there is the match against Paris waiting for us after. I do not know if this is done on purpose, I am disgusted."


Marseille are leading the Ligue 1 log with 25 points, four clear points ahead of second-placed PSG.