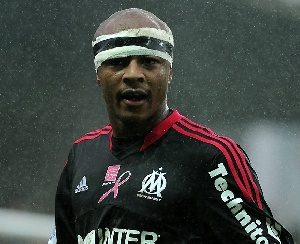 Tue, 21 Oct 2014 Source: The Finder
Marseille head coach Marcelo Bielsa is confident that Andre Ayew will come good despite his topsy-turvy start to the Ligue 1 season.
The Ghanaian has showed moments of brilliance this season, but has failed to find that consistency he has come to be noted for at the French club.

Bielsa in a pre-match press conference threw his backing behind Ayew, stating that his influence is growing.
"Every game, the influence of Andre Ayew grows. His participation in the games increases the overall performance of the team," Bielsa said.

The son of Ghana football legend Abedi Pele was part of the Ghana squad that played at the last World Cup in Brazil and has been tipped by many as a Black Stars captain in waiting.
Source: The Finder