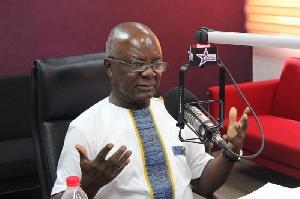 The former head of the Sports Directorate of the University of Ghana, Dr Emmanuel Owusu Ansah, has disclosed that the Ministry of Youth and Sports prefers to hire a local coach for the senior national football team, the Black Stars.
Dr Ansah was recently appointed as a member of the six-member committee mandated to search for a new coach for the senior national team.

A new handler for the team is yet to be appointed after the exit of former coach Avram Grant, who failed to lead the team to victory in the 2017 Africa Cup of Nations in Gabon.

Speaking to Class Sports, Dr Ansah said he preferred a candidate with good managerial skills who can manage the ego of the players for the job.
"I've been a coach before and I know what it takes to be a coach. All coaches should have a certain theoretical knowledge about principles of coaching. It is only the discipline that differs. So an athletic coach is no different from a football coach. So I'm looking at somebody who has a sound base, sound knowledge about principles of coaching," he stated.

"My preference and the preference of the Ministry is for a local coach, but then like I said we are looking for quality. Personally I will be looking for somebody who is a manager who knows about the principles of coaching, somebody who can manage egos of the calibre of Black Stars players."