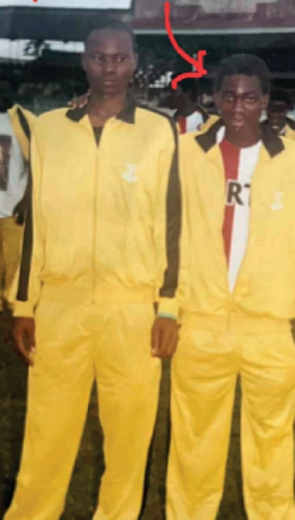 Barely a week before the earthquake that struck Turkey and claimed his life, Late Ghanaian footballer, Christian Atsu had promised to his alma mater Potsin T.I. AMASS to complete all projects ongoing in the school.
This was closed by the headmaster of the school during the reading of the tribute at the burial and funeral rites held at the Forecourt of the State House.

"It is worthy to disclose that the late had Potsin T.I. AMASS at heart; barely a week prior to exiting this stage, had he sent a voice message promising he would support a host of projects ongoing in the school if God permits. Painfully, however, the notable philanthropist and a well of humility could not survive his dream for his Alma mater", he said.

The school paid glowing tribute to Atsu and remembered him for his selfless contributions to the school.

Christian Atsu passed in February after his lifeless body was recovered from the rubble of his collapsed apartment in Hatay following an earthquake that struck Turkey on February 6, 2023.
The former Ghanaian International in his 7 years international career played at the World Cup and help Ghana finish second in the 2015 Africa Cup of Nations, in which he won the best player of the tournament.

He scored 10 goals in 65 appearances.

KPE