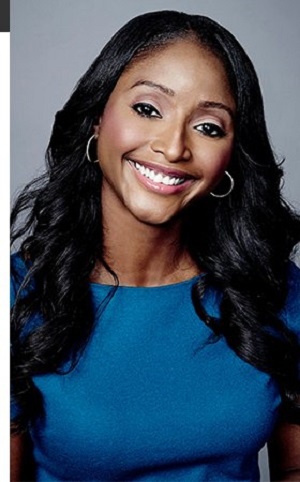 Two renowned media personalities, Isha Sesay and Aboubacry Ba have been named emcees for the Aiteo CAF Awards 2018 scheduled for the Centre international de conférences Abdou Diouf (CICAD) on Tuesday, 8 January 2019 in Dakar, Senegal.
The duo will set the tone for the ceremony to be attended by the crème de la crème of football stakeholders on the continent, to celebrate key actors who distinguished themselves in their respective fields during the year under review.

Sesay, an award-winning British journalist of Sierra Leonean descent, worked for global news network, CNN, for more than a decade, rising to become one of the most recognisable faces of the network.

In 2014, she reported from Nigeria on the kidnapping of more than 200 Nigerian schoolgirls, which won CNN a Peabody Award, and Sesay receiving a Gracie Award for Outstanding Anchor for her exceptional coverage.

In addition to her role as anchor and correspondent, Sesay has co-hosted the CNN MultiChoice African Journalist Awards, the highest accolade for excellent journalism across the continent, for the last five years.

She previously also worked with Sky News and BBC.
Ba is a Senegalese journalist with huge experience of African football. He is a former reporter and TV presenter for RTS in his native Senegal before moving to France where he worked with TV5 and Canal +.

Currently, he is the CEO of CIS MEDIAS, a pan-African sport news agency based in Conakry Guinea.

"It's a great honour to host such a prestigious event, which is taking place in my home country (Senegal) for the first time, and a big occasion on the African football calendar," Ba told CAFonline.com.

"My professional life has been all about African football. In my 20-years of experience, I have realized that football is an important part of the daily lives of Africans, and we need to celebrate such moments."