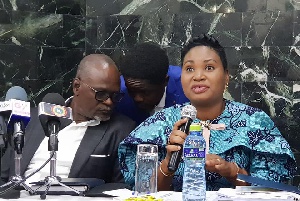 The Normalization Committee instituted to run Ghana football insist they are having financial difficulties.
The committee which is headed by Dr. Kofi Amoah claims they are not having access to the GFA account which has become a burden as they are financing their own activities.

"I am sorry to say this but the Ghana Police are yet to hand over the accounts of the GFA"Naa Odofoley Nortey a member of the Committee told the Media on Wednesday.
"We've had to pre-finance some of our activities in the hope that when we are finally given access to the accounts, there will be some funds to defray our debts,"

Currently, the bank accounts and other assets of the erstwhile GFA have been frozen pending investigations.