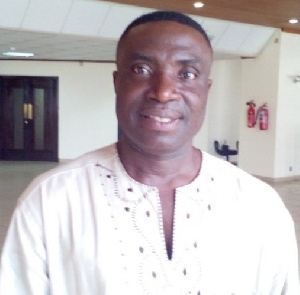 Mr. Alex Kofi Agyekum, Chairperson of Parliamentary Select Committee on Youth, Sports and Culture, has dismissed claims that the Ghana Football Association (GFA), is an independent body, hence cannot be touched by the government.
Mr. Agyekum said any institution operating within the demarcations of Ghana was subject to the laws of the country.

The Member of Parliament for Mpohor Constituency told the GNA Sports in an interview that, the recent invitation of Mr. Kwesi Nyantakyi, president of the GFA, by the Criminal Investigation Department (CID) of the Ghana Police Service affirms, that nobody can be independent of the laws of Ghana including the GFA.

"The president asking that the GFA president to subject himself to interrogation shows that there is nobody and no institutions in this country that is so independent and cannot be touched in the case, which bothers on criminality," he said.

"The perception that the GFA is an autonomous body and independent body is not true. The action by the president shows that there is no organisation, institution or agency operating in Ghana, which is independent.

"Even though the GFA per their governance system are seen as autonomous because nobody directs them as to how their rules and regulations, but when it come to international competitions by national teams, they are financed by the tax payers so they cannot be independent," he added.
Mr Nyantakyi was picked up for interrogations by the CID on Wednesday, May 24, when he returned from abroad following complaints by the president Nana Addo Danquah Akuffo-Addo to the CID.



He was alleged to have use the name of the president and the office fraudulently in a video documentary by investigative journalist Anas Aremeyaw Anas.