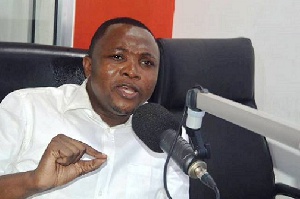 The Communications Director of the Ghana Football Association (GFA), Sannie Daara, has lauded the local sports media for strenuously hyping the Ghana Premier League last season.
He said that he was hugely impressed with the publicity of the local league and the splendid manner in which the media succeeded in doing it.

Speaking on Wednesday's edition of Asempa's Ultimate Sports Show, the GFA spokesperson said, "The media played a huge role in promoting the Ghana Premier League last season".
"Therefore, I would like to use this opportunity to commend you journalists for the tremendous job you have been doing to promote our local league. You have really done well and you deserve some commendations", he added.

Saanie Daara also assured Ghanaians that the Premier League calendar for the next three seasons is ready.