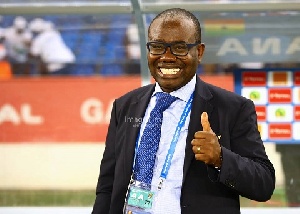 The Ghana Football Association will table before Congress in January for deliberations, a proposal that will seek to channel the 10% raised from player transfers into a pool for the development of juvenile football development.
This means that both the GFA and the GHALCA will no longer be entitled to their 5% from player transfers, an attempt that can trigger discomfort between the two bodies.

The proposal, which has been vehemently kicked against by leadership of GHALCA publicly some months ago, seem to have taken a center stage at the summit.

The Ghana Football Association could be stepping on the tail of a wounded lion with the proposal that the 10% accrued from player transfers must be channeled into a pool that will be set solely for the juvenile football.

The proposal has come at a time that GHALCA has been wailing over inadequate resources and how to create ventures to fill the revenue basket of the body, raising doubts of their approval of the idea.
But the assuring posture of the GFA President Kwesi Nyantakyi at the 2017 Football Summit of the FA could mean the two bodies will resolve to drink from the same pan.

Speaking at the media briefing after the summit, Kwesi Nyantakyi said "On funding for youth football which has been a canker, we are engaging the Ghana League Clubs Association (GHALCA) further to agree on ways to provide financial support for youth football.

"The GFA is proposing that revenue that accrues from international player transfers, which is 10% and shared equally with GHALCA, should be put into a pool for youth football development," Kwesi Nyantakyi said.

"In addition to that, we want to set aside a percentage from what both GFA and GHALCA earn from gate proceeds from Premier League games into the pool to become a regular stream of funding for juvenile football," he added.