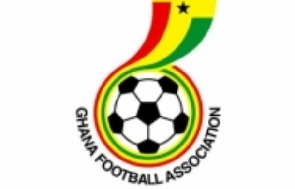 President of Bechem United, Kingsley Owusu Achau, has implored the Ghana Football Association (GFA) to implement a ban on sports betting on the Ghana Premier League games.
Owusu Achau believes that such a measure would help eradicate the issue of match-fixing, which has been a persistent problem for the league in recent years.

In the 2020/21 season, there were red flags raised during a high-scoring match between Ashanti Gold and Inter Allies in the Ghana Premier League.

Both teams were subsequently found guilty of match manipulation by the GFA's Disciplinary Committee, and as a result, were demoted to the Division Two League.
Owusu Achau urged the GFA to follow in the footsteps of Sudan and prohibit betting companies from including matches from the Ghanaian topflight on their sites.

"We have not been able to stamp it out so I made a proposal to the effect that even the FA could ban it so that no one can use our product as it is done in Sudan and some other places where you cannot use their league for betting," he told the Graphic Sport.

"It is our product so we have the right to say that if you are caught using our product for betting you'll be sued for several millions of dollars. This is not the first of its kind, it is done in Sudan and some other countries."