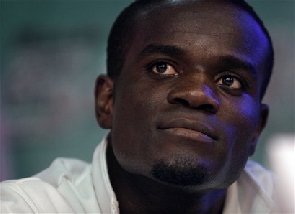 Boxing nowadays has been on a downward trend since the turn of the century, which contradicts the exploit and the legacy of Professor Azumah Nelson, D.K Poison, Ike Quartey and other stalwarts in the history of Ghana boxing.
Though the turn of the century saw boxers like Joseph Agbeko, Joseph Clottey, Bukom Banku and others striving hard to revive the sport of boxing in the career staging various fight in the country, there seem to be another downward trend in the sport again in Ghana.

The Former International Boxing Federation (IBF) Welterweight champion Joshua Clottey has told sportscrusader.com that, boxing is dead.

I think Ghana boxing is virtually dead, the President of Ghana Boxing Authority (GBA) Peter Zwenes, is doing his best to revive the sport but there is till some work to be done.

"Most boxers seem to be on their own. No one is supporting their development process to become world champions.
"We are no longer interested in the sport again and boxers are now struggling to survive in the sport." He stated.

The 38 year-old also acknowledged the quality of some talented boxers on the local scene which includes Duke Micah, Richard Commey and Isaac Dogbe.

Clottey is convinced they are potential world beaters and needed support to succeed.