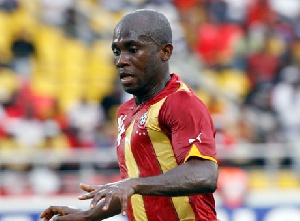 Former Black Stars forward Matthew Amoah has called on the Ghana Football Association (GFA) the consider competence over nationality in their search for Avram Grant's successor.
There have been diverse views on the preferred choice for the Black Stars coaching role with many calling for a local coach.

But in an interview with Starr Sports, Amoah said "
"Ghana need a good Coach whether Black, White, Green or yellow, we just need a good trainer to coach the boys because for me colour does not matter"

"If we have a good coach who can lead and control the players for it will be fine "he told Starr FM