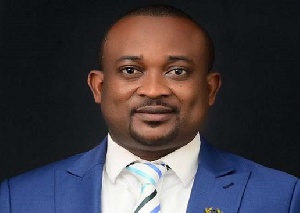 Government has announced that it has slashed the Black Stars winning bonuses by 50%, revealing that $5,000 will be paid for World Cup and Africa Cup of Nations qualifying matches while an insurance package will be instituted to insure players against injuries.
Deputy Sports Minister Pius Enam Hadzide revealed the 50% slash in bonuses for the Black Stars during a press conference in Kumasi on Monday.

He said a new package for the 2018 World Cup will be announced if the Black Stars qualify for the tournament in be held in Russia.

The Black Stars were previously paid $10,000 for their qualifying matches but Hadzide said that the decision to slash the bonuses of the players is because of the economic difficulties in the country.

"The government will pay an amount of 5000 USD to the Black Stars for all the AFCON qualifying matches, and World Cup qualifying matches excluding that of World Cup tournament matches since that will be announce later," Hadzide stated at the press conference
"Notwithstanding, Government will later announce a special comprehensive package which will include insurance of the players, Welfare, Per-diem and Allowances."

"All stakeholders especially the media should cooperate and understand the current difficult economic condition of country,"

The Black Stars defeated Ethiopia 5-0 in the opener of the 2019 Africa Cup of Nations qualifiers.