Sports News Fri, 27 May 2016
Gyan inspects $200k Accra Aca Astro Turf project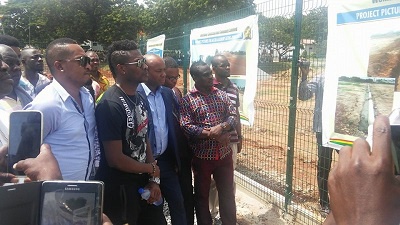 Black Stars captain Asamoah Gyan took time off his busy schedule to pay a visit to his Astro Turf project currently underway at the Accra Academy Senior High School on Friday.
ADVERTISEMENT
The Astro Turf project worth $200,000 started in March and will be completed in June by Contractor Robert Coleman.
ADVERTISEMENT
Coleman who is in charge of the project was congratulated for an excellent job by the CEO of Asamoah Gyan Foundation, Samuel Anim Addo.
ADVERTISEMENT