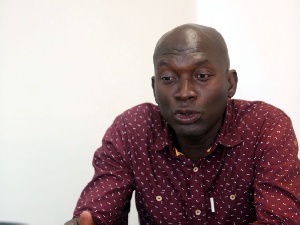 Former Black Stars defender Joe Addo believes that health should take the precedence in the decision of the future of the 2019/20 Ghana Premier League season.
The competition has been suspended for a while now and CAF has given GFA a deadline of 5th May to make a decision on the future of Ghana football leagues.

In an interview with Joy FM, he noted that it is a double edged sword but he ultimately picked health over entertainment.
"It is a double edged sword. It will affect the club owners. I didn't really care about the club owners until I became a football administrator. They spend a lot of money and you can't just tell them to cancel the league."

"Also, you can't also say we have to play because we have the coronavirus going on. We have to leave the FA to make the decision but I personally think that health is more important than entertainment."