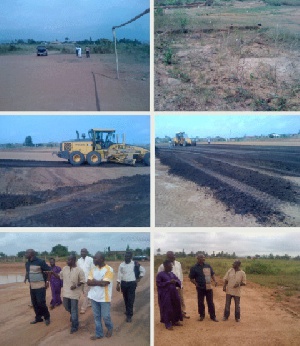 Accra Hearts of Oak have opened talks with Stanbic Bank to finance their Pobiman project.
According to the Chief Executive of Officer Stanbic Alhassan Andani, they are in discussion with the Phobians concerning the project.

"Yes we are in discussions with the club on that ,there's credible much truth in it," he said

"We are not going for the naming rights but they have got a contractor who is putting up the Pobiman Project ,they have agreed payment terms with the contractor.

"We are not gifting them money ,they are actually raising a loan to complete it, you cannot go into naming rights yet unless you contributing to it."
Hearts have started training at the Center for some time now making it their first permanent home in the club's 106-year history

The Phobians had for a long time held its training session on a piece of land near the Art Center in Accra, opposite the offices of the National Lotteries Authority.

Hearts of Oak at some point in time moved to the ATTC Park for its training sessions after their training ground in near the Arts Center was taken over by developers to convert it into a hospitality facility.

From the ATTC Park, the Phobians shifted base to the Legon Ajax Park on the campus of the University of Ghana for its training sessions.