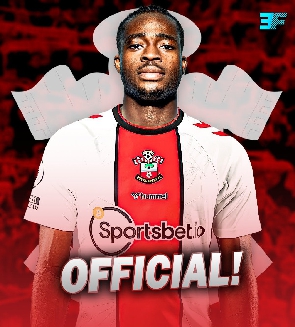 Jeremy Seethal, the scout who discovered Ghana star Kamaldeen Sulemana has opened up on his first impressions of the player.
According to him, when he first scouted the young winger, he felt joy after witnessing his talent.

Speaking to FTF, Jeremy Seethal said Kamaldeen Sulemana always scored goals that were just special.

"He came towards the end of our scouting process. I remember, just as he does cartwheels now, he did cartwheels when he scored and the feeling I got was one of cartwheels and excitement," the scout said.

Jeremy Seethal added, "It can take months, sometimes years, to find that one player. There was a sheer parallel joy, one for me as the scout, because I've discovered this rare talent and then one for the player.
"His goals were special, and he did things that just kept surprising me.

"There were flashes of things that I had never seen in the other boys. Automatically I understood he had something that was different."

After he was scouted by Jeremy Seethal for Right to Dream Academy in Ghana, Kamaldeen Sulemana went on to play for Danish side FC Nordsjaelland before moving to French Ligue 1 outfit Stade Rennais FC.

On Tuesday night, the Black Stars winger sealed a mega transfer from the French club to English Premier League side Southampton.