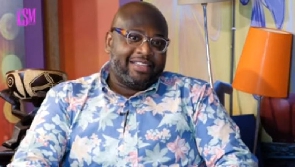 Dr Randy Abbey, a member of the Ghana Football Association's (GFA) Executive Council, has candidly acknowledged that the fight for responsible officiating in the Ghana Premier League will only bear fruit if high-ranking officials demonstrate unwavering honesty and refrain from meddling in the officiating process.
Dr Abbey shared his insights while assessing the performances of referees in the Ghana Premier League.

During an interview with Asempa FM, he underscored the critical importance of referees making independent decisions and expressed concern about the detrimental effects of external influences.

He further implored individuals in influential positions within the football fraternity to exhibit utmost transparency and integrity, recognizing the paramount significance of ensuring fair play.
"It is about all of us. If we all agree that referees work independently, we can fully blame their poor performance on mistakes and incompetence and not because the person has been influenced," he said.

"Those of us who play significant roles in running the game must equally be honest to ourselves and advise ourselves that it is in our collective interest that we ensure fair play.

"Sometimes the level of hypocrisy among us is terrible and nauseating, to say the least," he added.